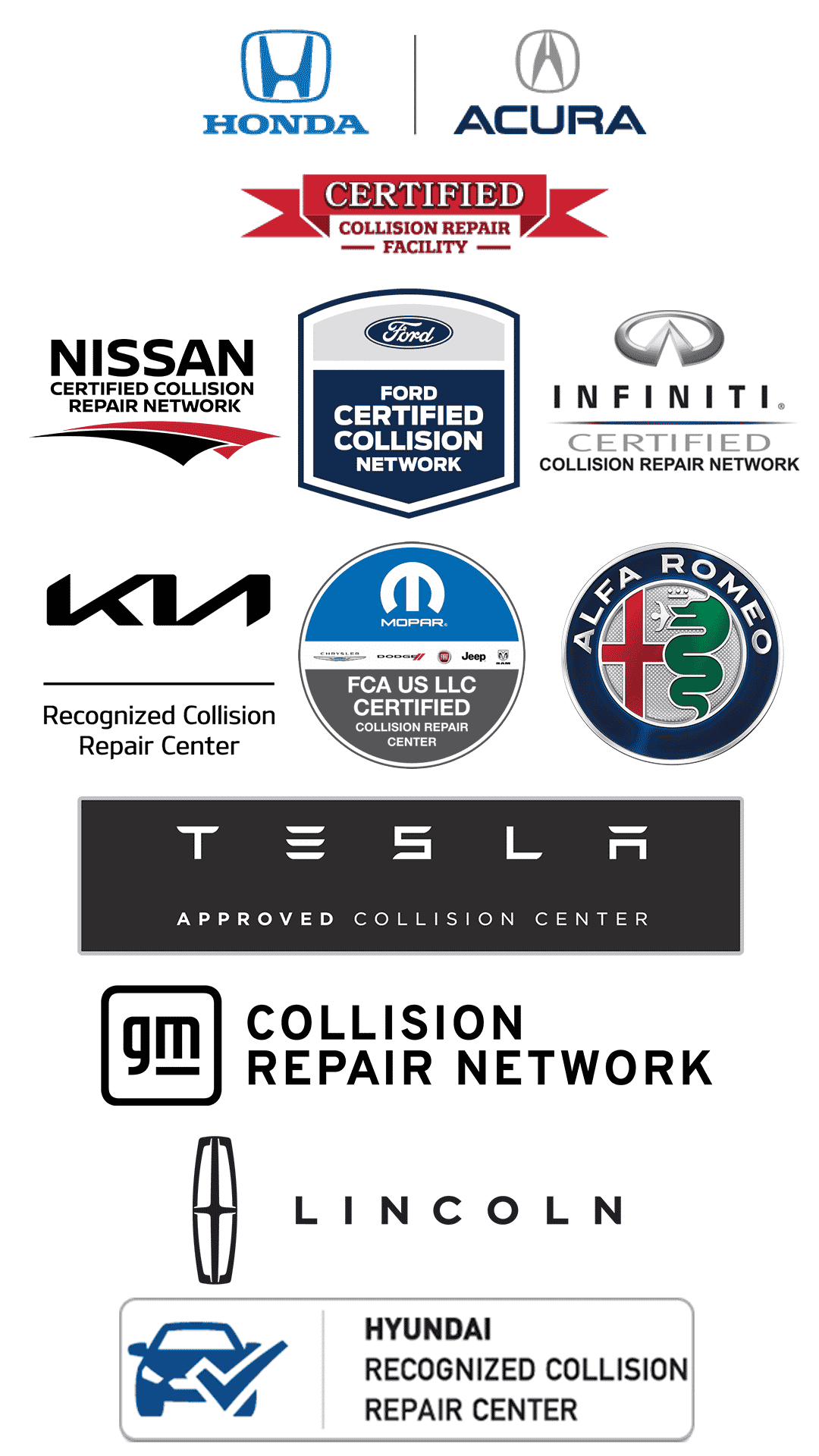 Your Local Certified Auto Body Shop
Certified Collision Repair = Safety and Peace of Mind for You and Your Loved Ones
We offer a tra­di­tion of ser­vice and exper­tise that is backed by over twenty five years of expe­ri­ence in Collision Repair. We have been an I-Car Gold Class Shop since 1998 longer than any current shop in Tennessee.
Every repair starts with and Pre-Repair scan in our state of the art 14,000 square foot facility which houses equipment to properly repair current year and aluminum intensive vehicle such as Car-O-Liner bench racks, welders, 3 dimensional electronic measuring, aluminum and metal repair stations. CMC downdraft paint booth for a surgical refinish, Hunter wheel alignment and Road Force Tire balancing, and a Post-Repair scan to ensure hidden DTC's are not present when repairs are complete. All performed by I-Car Platinum individuals who have been properly trained.
As a Certified Repair Provider (CRP) for many vehicle manufacturers, we strictly follow their mandated repair procedures.
As our cus­tomer, you will have the advan­tage of only the lat­est in high-tech col­li­sion equip­ment oper­ated by skilled technicians. Ser­vic­ing the greater Knoxville area and east­ern sur­round­ing coun­ties, Dal­ton Col­li­sion works well with all major insur­ance com­pa­nies. We are a Direct Repair Provider (DRP) for most major insur­ance car­ri­ers. The DRP enables you to cut through insur­ance "red tape" for the fastest vehi­cle turn-around time.
So if you expe­ri­ence a col­li­sion, we at Dal­ton Col­li­sion would like to help you by tak­ing the worry out of your collision repair needs.